This store requires javascript to be enabled for some features to work correctly.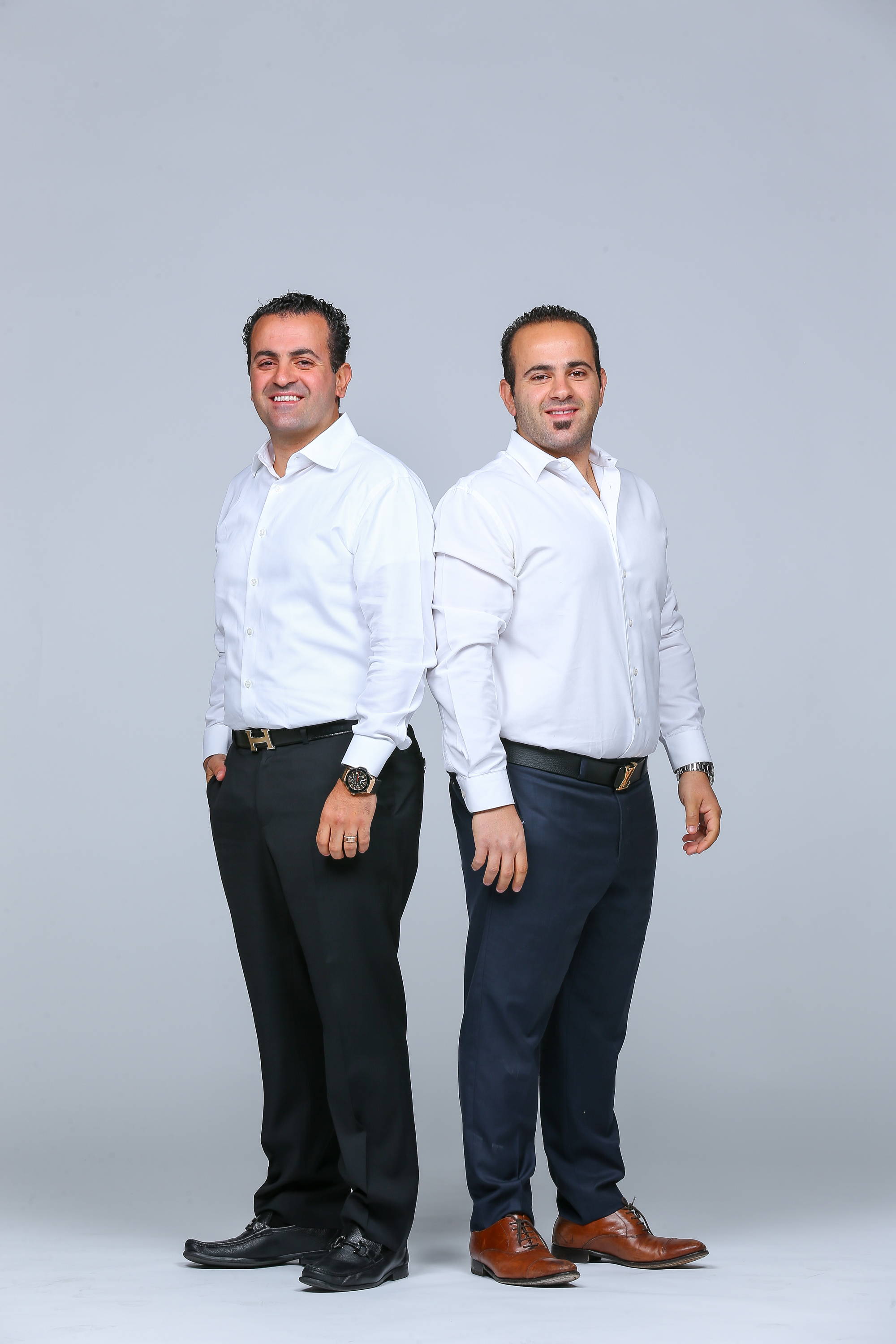 In 1973 a young Isa Arik, son of a farmer, knew that there was more to life than farming. He had an eye for design and the finer things in life. At a young age, Isa saw the beauty and could easily define quality in all goods, but his passion lead him to sourcing and designing of fine jewelry. He quickly developed a reputation for providing the very finest quality handcrafted jewelry, with the upmost detail. He was determined to make the lives of everyone around him better, so in 1993, without any government assistance, he left his native Turkey, packed up his wife and four small children, and immigrated to the United States to live the American Dream. His drive and determination landed them in Los Angeles, where he opened a modest manufacturing facility in the Los Angeles Jewelry Mart. Isa believed in choosing only the highest quality diamonds, gemstones, and gold, to craft his jewelry, and to this day has not sacrificed quality in any way.
The vision and determination of our father, Isa, is what launched Happy Jewelers. Now, over 40 years later, my brother Danny and I represent the second generation of our family business. Although much has changed, our basic philosophy has not, and we continue the family tradition of providing the same superb quality and service as in the past. Over the years we have opened multiple locations in California. Through our expansions we are still the same - same family, same values, same quality, and same level of care. We hand pick each diamond and source gemstones and precious metals from quality suppliers, because we demand the best, allowing us to offer unsurpassed quality at wholesale pricing, direct from our factory to you. Our solid foundation in the manufacturing, wholesale and retail jewelry industry nationwide allows us to provide our customers with the most innovative designs that are as unique as they are.
Dedicated to setting and maintaining the highest standards in business ethics, professionalism, knowledge and customer satisfaction, Happy Jewelers is as unique as its custom-crafted pieces. Our father began building our reputation back in 1973 and over 40 years later, we continue to make sure that every piece of jewelry we sell is second to none. That's a promise, 100% satisfaction guaranteed!
Zodiac Sign: Aries
Favorite Color: Black
Favorite Food: Sushi
Favorite thing about being a jeweler:

I love people and designing jewelry for them. Life is a journey and jewelry helps to commemorate those special moments in someones life. Whether it's an engagement, birth, wedding, anniversary, graduation, or just because, jewelry is a symbol of love and admiration and that's what I love, helping people create a symbolic memory.
Fun Facts:
- Even though Danny is younger than me, I am still better looking
- My wife, Susie, is my rock. We worked along side each other for many years prior to starting a family. We have two girls and two boys. Like their mother, now my two girls are old enough to share and be a part of the business in helping people create lasting memories.
Zodiac Sign: Virgo
Favorite thing about being a jeweler:
My passion for jewelry, design, meeting new people, and sharing that exciting moment of engagement with each customer.
English, Aramaic, & Turkish
- I like to sing
- I'm the younger, better looking brother.
- Sometimes people think Gabe is my dad.
Zodiac Sign: Gemini
Favorite Color: Pink and Orange
Favorite Food: Italian Food
Rose Gold, Yellow Gold, or White Gold?
Favorite thing about being a jeweler:
I love the people, I love our customers, and I love how happy they get when they receive their custom made piece.
- I love to play golf and I'm actually pretty good!
- I'm 100% Mexican, but I wish I had blonde hair & blue eyes.
- When I was 6 years old, I wanted to change my name to Elizabeth Luna.
Social Media Manager
&
Diamond Specialist
Favorite Color: Pink
Favorite Food: Tacos
Favorite Diamond Cut: Elongated Radiant
Rose Gold, Yellow Gold, or White Gold?: Currently, Rose Gold
Favorite thing about being a jeweler: Designing engagement rings. I've always had a love for design and being a jeweler has given me the ability to bring my ideas to life.
Fun Facts:
-I'm half Mexican & speak fluent Spanish.
- I've been a dancer for 20+ years and danced professionally for 5 years.

- I have a blog: BlondieintheCity.com and it's actually how I was asked to run the social media page for Happy Jewelers
-I've danced for Paula Abdul, Demi Lovato, and more.
Zodiac Sign: Virgo
Favorite Color: Lilac
Favorite Food: Mexican & Mediterranean
Rose Gold, Yellow Gold, or White Gold?Yellow Gold
Favorite thing about being a jeweler?
Having the ability to work with customers design their dream jewelry piece.
- I am also a certified makeup artist.
Zodiac Sign: Cancer
Favorite Color: Blush Pink
Rose Gold, Yellow Gold, or White Gold?
I love them all and wear all three together!
Favorite thing about being a jeweler?
Helping customers design their dream ring. Jewelry is something that lasts forever and can be passed down from generation to generation and that's what makes it so special!
-I have been a hairdresser for 11 years. I love all my clients, they have become family to me.
-I love making people feel beautiful.
Favorite Color: Pink & Black
Favorite Food: Hot Cheetos
Rose Gold, Yellow Gold, or White Gold?:
Favorite thing about being a jeweler?
Getting to interact with different types of people daily and helping couples design their dream engagement ring.
-I hate when my food touches
- I can recite every Disney Movie
- I love watching pimple popping videos
- When I'm not at Happy Jewelers, I am at my second job teaching dance to kids.
-Gabe smashed my pinky finger in the safe and broke it